Transform your smile at The Smile Centre
At The Smile Centre, Liskeard, we can offer a number of options to help you feel more confident in your smile. From Dental implants to Invisalign braces, our friendly team are dedicated to delivering dentistry to the highest standard.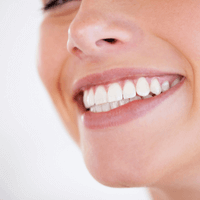 Dental implants
Loose or missing teeth can dull your confidence and make you reluctant to smile. Here at The Smile Centre, Liskeard, our team are highly experienced at fitting dental implants so you can be assured you will have successful results. Dental implants are made from ultra-pure titanium and are designed to replace a missing tooth, restore the mouths function and provide a secure anchor for dentures & bridges, allowing you to smile with confidence.
Dentures
Many patients have benefited from our comfortable and natural-looking dentures at our practice. Our in-depth knowledge ensures your dentures will look and feel great, we offer a range of metal and acrylic dentures to suit different people's needs and budgets. Making sure your dentures have stability is a priority of ours, this is why the dentures can be anchored to dental implants.
Teeth whitening
Teeth whitening can produce a brighter smile, at our practice we offer at-home whitening in which a mouthguard filled with gel is worn for one to two hours or overnight. Beforehand you will have an appointment followed by a short visit. The appointment will give you advice and instructions and an impression of your custom-made trays. The second will check if the tray fits correctly and then we will talk you through what to do, any questions you may have about the treatment will also be answered.
Invisalign
Invisalign braces are a custom series of aligners that are gradually changed to guide your teeth to the desired position. They host a range of benefits, firstly they are considered to be a discreet method of braces as they are made from clear material so you can go have orthodontic treatment without anybody knowing. Invisalign aligners are also removable, making eating, sports and oral hygiene such as brushing easy.
At your consultation, we will thoroughly talk through the concerns you may have regarding your smile and then discuss treatment options making sure we find an option that is suitable for your individual needs.
If you are ready to transform your smile, please don't hesitate to contact The Smile Centre, Liskeard, today, we will look forward to helping you start your journey to a new smile.
---