Benefits Of Invisalign Braces
Invisalign™ is one of the biggest names in braces. Why? Well, you're about to find out! In today's post, we'll put the treatment under the microscope, sharing why we think it's so incredible and just what you could expect from the treatment if you decide to take the plunge. Here are some of the main benefits to Invisalign braces – and a few details for booking at our Liskeard practice, when you're ready to take that next step.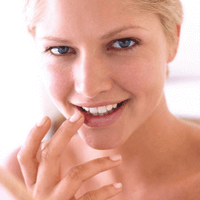 The material used
Acrylic – a type of plastic – is used to create your Invisalign braces. It's lightweight, comfortable and clean, so other people likely won't notice your aligners, and you may even forget you're wearing them! The treatment also does away with wires, brackets, elastics and other tell-tale signs of teeth straightening, giving you greater peace of mind.
The speed of treatment
Invisalign is comparable to other treatment types, but depending on the severity of your case, you might complete treatment in under a year. Also, because Invisalign moves teeth incrementally (bit by bit), you might see positive changes in a short amount of time (and can see them directly on your teeth, since Invisalign braces aren't fixed to your smile).
Their removable design
Imagine the freedom of being able to take your braces out any time you like. That's exactly the case with Invisalign – though you are recommended to wear them for a specified amount of hours each day. However, it makes eating, drinking and chewing a doddle, since you can pop them out anytime you want a snack (just remember to clean your teeth, and rinse off your aligners, when you do).
The predictable treatment
Seeing is believing – and with Invisalign braces, you can see every stage of your treatment, as well as your predicted results. It's all thanks to clever 3D software that shows how your teeth will shift over time. Then, the number of aligners – brace-like 'trays' that fit snugly over teeth – is determined, and they're crafted bespoke to you.
The Invisalign community
Millions have enjoyed the treatment, and you can even connect with others using the Invisalign app. So many people have become an Invisalign braces success story – perhaps you could be next!
A note on booking
If you'd like to get started with Invisalign treatment, you'll need to arrange a consultation here at our Liskeard dental practice. Simply visit our contact page to find out how, and we'll be in touch as soon as we can. We look forward to seeing you soon!
---